Eco Printed Silk Scarf: 11" x 60"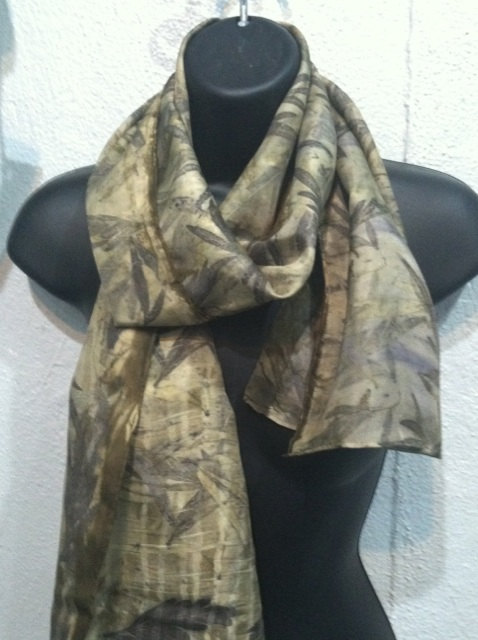 Eco Printed Silk Scarf: 11" x 60"
Eco-printed silk Scarf

This Habotai Silk Scarf was alternated between soda ash and high iron baths repeatedly prior to eco-printing to produce the buttery yellow coloring of scarf background. The high iron content on the silk also contributed to the dark purple coloring of the leaves that were printed during the contact print method. The onion skin bath helped to bring out the green colors. This scarf is very dramatic with it's yellow, purples and olive green coloring!

The print on this scarf was created by using grevillea robusta or silky-oak leaves. The leaves were torn into smaller segments and allowed to ghost though the bundle. the bundle was boiled in an onion skin bath. I love how the smaller leaf segments they look like feathers.
Only 1 available